Match Review: Hotspurs FC vs International Lions FC
07-Oct-2023 17:00
League // Turf City 1

0

0

0

0

0

1
Referee - Brad Sargent // Assistans - N/A & N/A
Hotspurs FC
Report
End to end action
Hotspurs came into this fixture off the back of a solid defensive performance against SFC however this end to end match was the opposite of the 0-0 stalemate. Hotspurs without a goalie meant Skinner played the first half in goal, a respectable 2-2 at HT with goals from JD and a beautiful solo goal from Iggy. The 20 minutes after the break were some what chaotic with 6 goals scored, 3 from each side, including a rare Hotspurs hatrick from Skinner. The Lions finished the game off strongly with a number of counter attacks against a tired Hotspurs squad, unfortunately conceding 3 goals in the process. All in all a great fixture with plenty of excitement. Thanks Lions for the game.
STATS
Scoring
Jack Skinner
Jack Skinner
Jack Skinner
Igor Stojanac
Joshua Donavan
Oussama Labib
Oussama Labib
Hector Courqueux
Hector Courqueux
Casey Seddon
Thibaud Lespayandel
Robert Eziakor
Robert Eziakor
Assists
Ross Lando
Joshua Donavan
Ross Cumming
Tom Ruffles
Ashwin Kalaichelvan
Ashwin Kalaichelvan
Felix Lim
Hector Courqueux
Jakob Bondegaard
Oussama Labib
Oussama Labib
Oussama Labib
Man Of the Match
(opponent)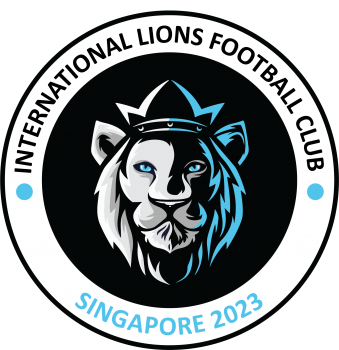 International Lions FC
Report
Finally, it paid off!
Last few weeks were tough for Int'l Lions, only gathering 1 points in the last 5 games in spite of producing some good football here and there, but not being consistent enough. On the positive side, the team came with a high spirit to the game VS hotspurs, ready to battle once more with 16 strong men in spite of quite a few injuries. Before the game, Int'l Lions were quite surprised to see a bulky rugby player on the field, only to realize that it was JD who has kept putting on muscle since Covid. After both teams struggled to get some team sheets (thanks SFC), a miscom on the jersey colours (thanks Hotspurs for accomodating), and a great sentence from JD to Ouss who was benched "you can't even start in your own team mate", the game began. Int'l Lions started well, getting some possession early in the game. What followed to be honest is very hard to recall, each team scoring one after another, to get to 5-5 with around 25 min to play. Int'l Lions kept going and managed to score 3 more to close off the game. The strategy to keep some pace and good quality on the bench to finish the game strong definitely paid off. Everyone had an amazing game and spirit and some special mentions for the game: - Hector with an amazing presence everywhere on the pitch, from attack to defense, scoring and assisting and tackling - Felix & Casey for bossing up the midfield in second half and making us get the win with perfect deliveries - Antho & Robert for bringing their experience upfront and in midfield Thanks to Hotspurs for a good game and we take the three points, knowing that the game could have gone either way to be fair and getting ready to battle it out once more against Gaulois next week for what is to be a highly spirited game with Nordine, Ouss and a few more meeting old friends on the pitch.